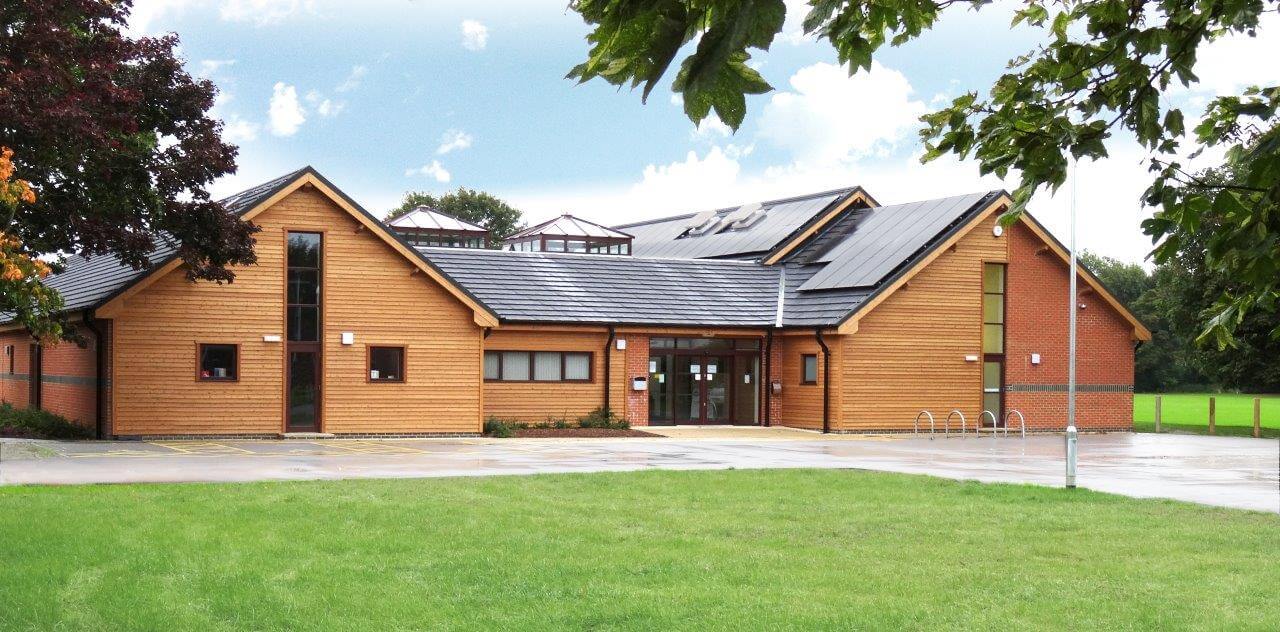 Client: Cholsey Parish Council
Location: Cholsey Recreation Ground, Oxfordshire
Download a PDF of the full case study
The Parish Council needed to replace a previous pavilion building on the village recreation ground which was destroyed by fire in 2005. A Pavilion Working Group spent many months working closely with the planners at South Oxfordshire District Council as well as with the Fairmile facilities group to identify the areas of most need within the community. The new scheme also had to be designed to provide flexibility for future requirements.
The new building needed to provide a range of facilities including a community library; youth club and facilities for the football club; a hall and kitchen to support activities in the park; rooms for a GP's clinic; an office for the Parish Council and a foyer that could accommodate a cafe.
Pinelog had already designed and built a pavilion for a neighbouring Oxfordshire village, which Cholsey Parish Council had seen. A design was produced by Pinelog's in-house architects and after being agreed by the client a full planning application was submitted by Pinelog. The final design was put out to tender and Pinelog was chosen out of six design and build contractors to carry out the complete project.
The building incorporates sufficient solar power renewables to power a heating system based on air source heat pumps, which provides most of the total heat requirement for the building.
Got any questions?
If you would like more details of any of the Pinelog lodges please don't hesitate to get in touch with our sales team. Answers to our FAQs may also help.