Design, planning and build of sustainable bespoke projects.
Pinelog has an enviable reputation for building many kinds of commercial structures, in many sectors including holiday parks and community buildings. Our expert team including in-house RIBA Chartered Architect can design, plan and build unique and bespoke buildings on site.
We have a successful track record built over many years in constructing:
Village Halls
Visitor Centres
Church buildings
Swimming Pool Buildings
Golf Clubs
Restaurants & Cafes
Children's Centres
Scout / Guide buildings
Schools
Retail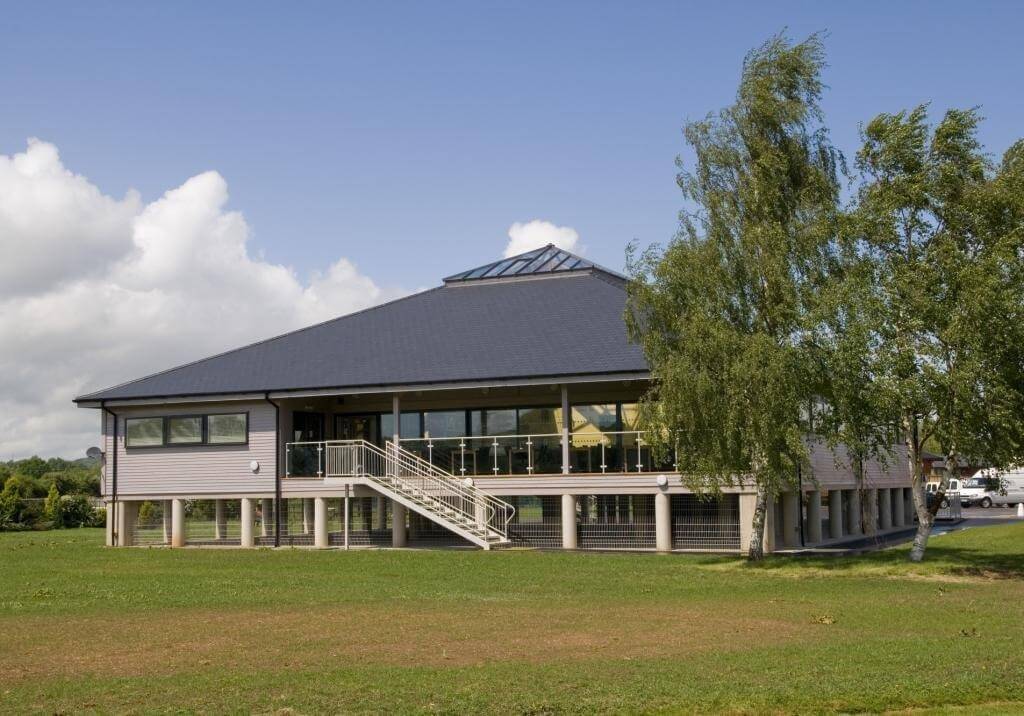 Architectural design and planning
Our proven approach
Our long history of success in the sustainable construction sector, has given Pinelog an understanding of how to design, plan and construct buildings that are both highly functional and make a real visual statement.
Our expertise
Our in-house RIBA Chartered Architect, architectural technologist and structural engineers team provide a design, quantity surveying, structural engineering and construction service. We can manage, design and build a structure to suit your needs and budget. Our directors are members of the Green Register for sustainable construction.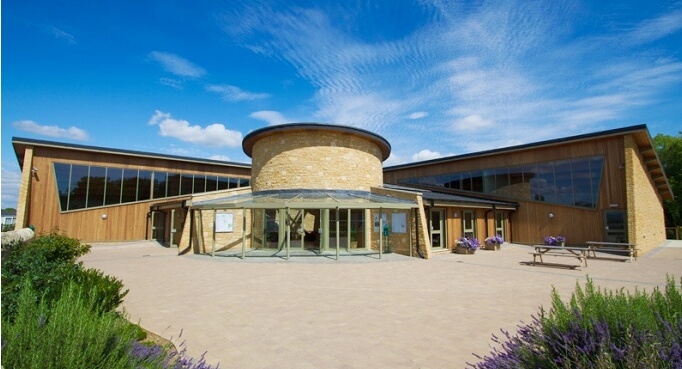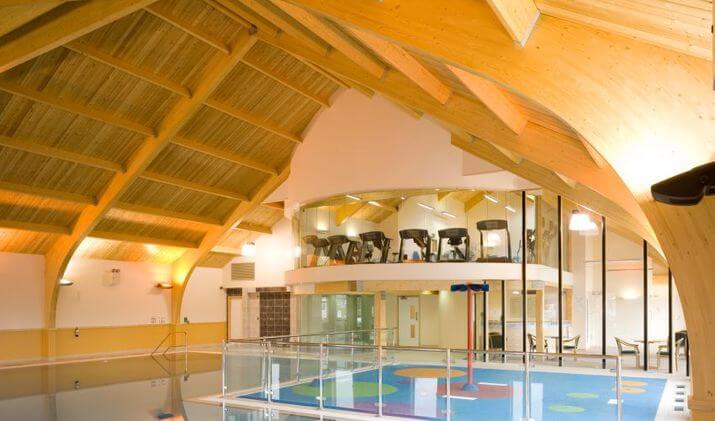 Additional services
Consultancy services to maximise return on investment through building design.
Built in sustainability to help preserve the environment.
Expert advice on the use of glulam timber buildings and renewable resources.
How it works
We undertake a feasibility study to assess your needs and challenges.
We'll liaise with you to create a workable brief.
Next, we create design drawings for planning submissions.
Once approved, we supply technical drawings and structural calculations for a building regulation application.
We build the superstructure – the external element of your building and install roof finishes, external doors and windows.
Involve us at an early stage to 'design away' risk and cost.
There is no commitment or obligation to buy a building from Pinelog when you use our design service.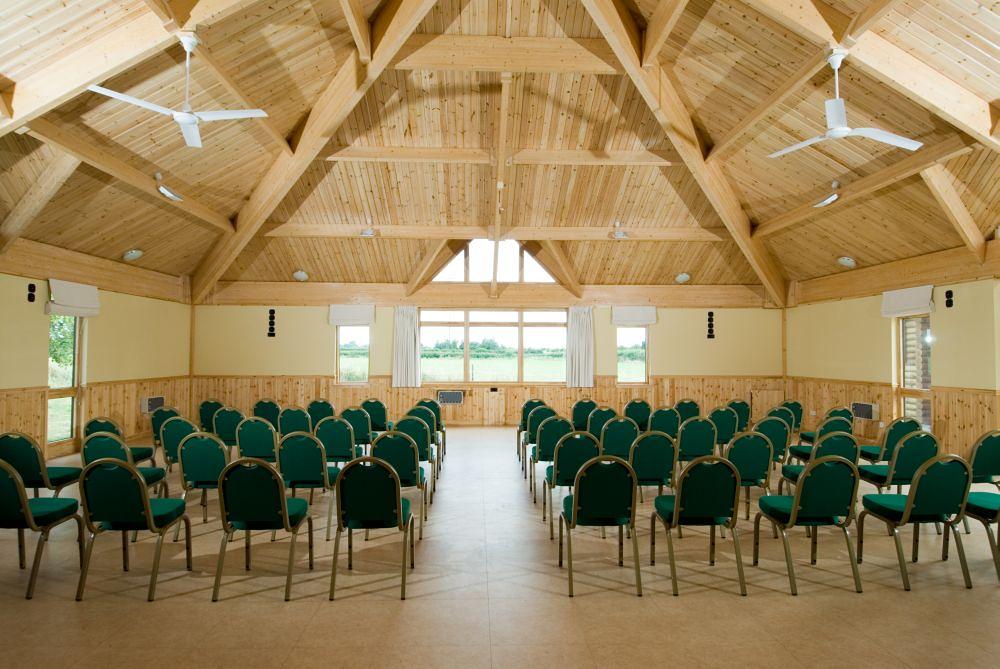 Benefits of glulam timber
We specialise in 'engineered glulam timber'. Glulam timber is a strong, attractive and versatile material, with a stylish contemporary look. Glulam provides an infinite number of design opportunities and can be used with all other building materials, including popular choices such as stone, brick, slate, and glass.
Flexible: from the simplest functional design to a 'statement' building.
Environmental: a sustainable, low-carbon option.
Low-cost / speed of construction option: part of your building will be constructed in-house at Pinelog, reducing on-site cost and construction duration.
Structures that can be successfully built using glulam timber
Community buildings:
Visitor Centres, Church buildings, Village Halls, Scout / Guides, Conference Centres, restaurants / cafes, pool buildings.
Holiday parks:
Sales office or lodge, reception, café or restaurant, bar, leisure and pool facilities, children's adventure centre, gymnasiums, games rooms, facilities buildings and on-site retail unit.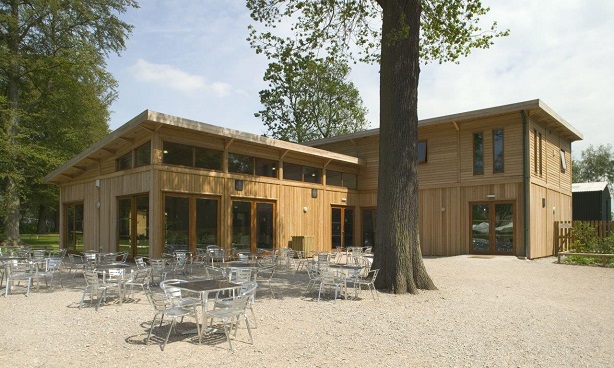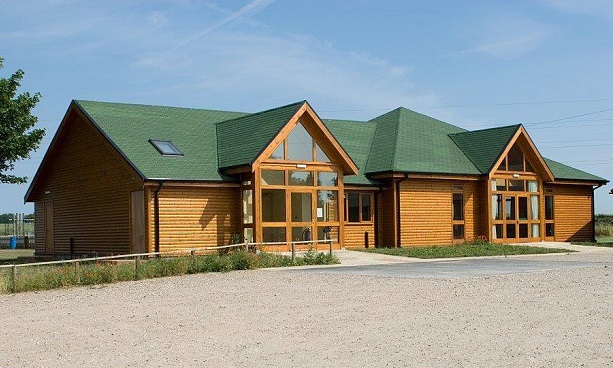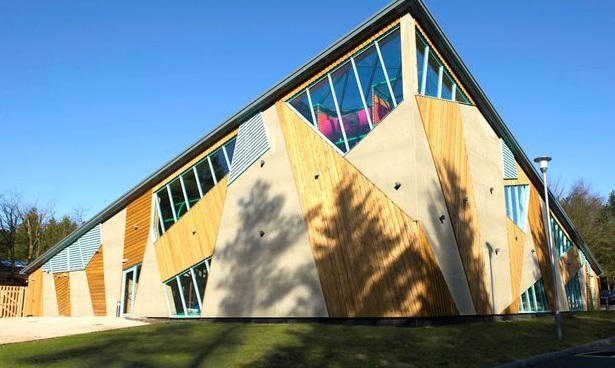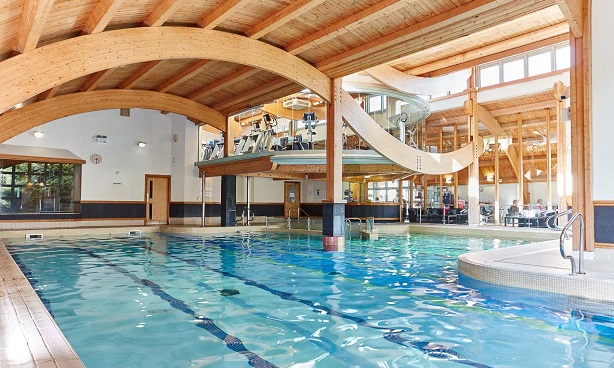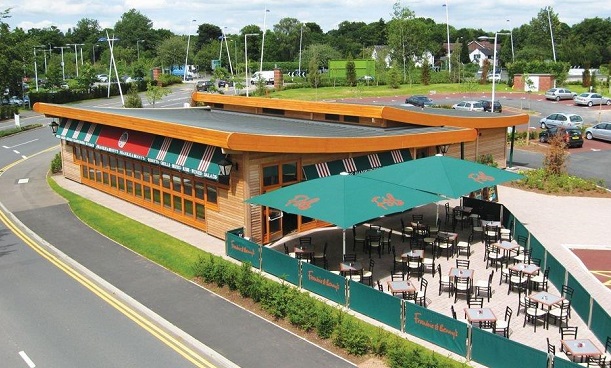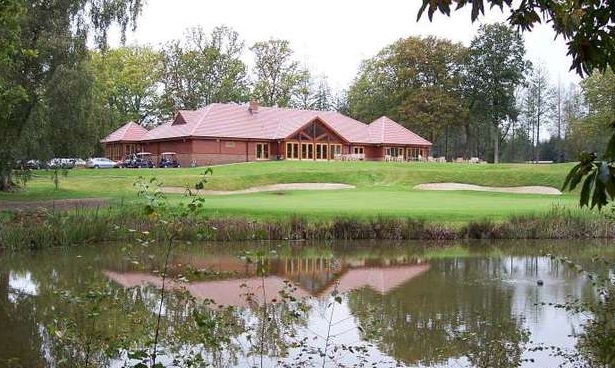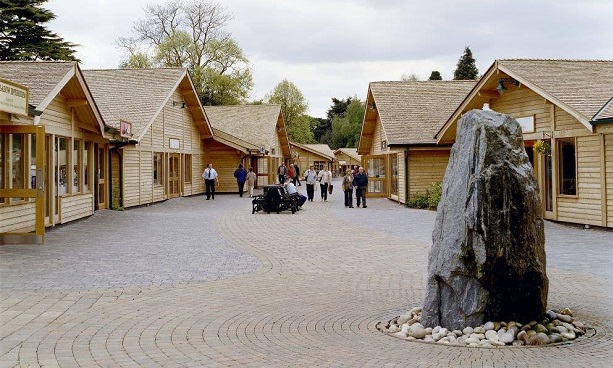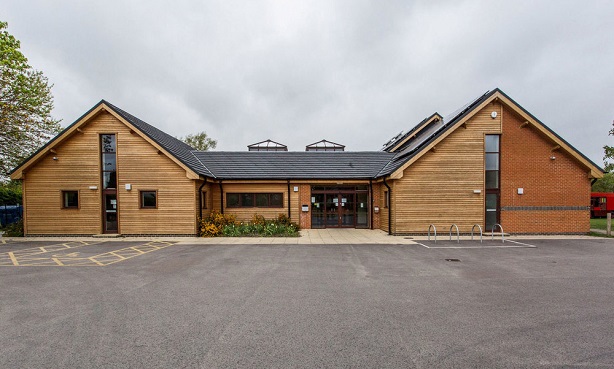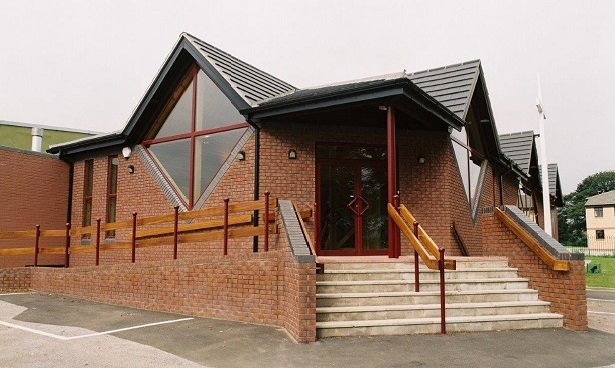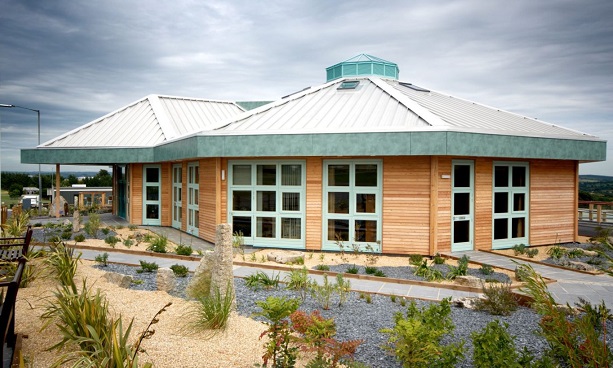 Frequently asked questions
No. All commercial projects are on-site builds. Some of the structure will have been manufactured off-site to minimise construction time and cost. But essentially, the building is a permanent structure.
Yes. Pinelog's buildings are not exclusively designed and built using glulam timber. A Pinelog building can use a multitude of materials, including brick, concrete, metal and glass. In fact, any building material.
Yes. Pinelog's Architect team are part of Ponrlog's design and build group. We atre able to offer our design expertise to Planning Application stage of a project.
Yes. We can develop designs done by others to the full construction design stage.
Glulam has many benefits. It makes a real statement and looks impressive – and it's an extremely strong material that will last for years with minimal maintenance. Glulam timber is also a sustainable material, making your building a more eco choice, which can help with planning approval.
It includes architectural design and build. The team can design your project, help with planning and construct a superstructure that is ready for you to fit-out.
Pinelog can undertake a variety of projects – from smaller to larger developments. Using predominantly engineered glulam timber, Pinelog specialises in designing and building receptions, sales offices, leisure facilities, pool covers, gymnasiums, visitor centres, restaurants and community buildings.
Pinelog has over 40 years of experience in designing and building structures for the community, holiday park and leisure sectors. Not only will a Pinelog building enhance your site, it will also improve the working conditions for staff. And what's more, as Pinelog only builds the superstructure of your commercial building, this allows you to use local labour to fit-out the building and make valuable savings.
Sustainable projects
We are experts in constructing many different kinds of sustainable buildings and superstructures, including visitor centres, church buildings and village buildings.
Holiday park buildings
Our years of experience and first-hand knowledge mean we understand how to design and build for the holiday park sector. All Pinelog buildings are durable, cost-effective and meet the demanding needs of staff, residents and holidaymakers alike.
From smaller parks that wish to add a sales office or reception building, to larger parks that plan to attract more guests with additional leisure facilities, such as swimming pool buildings, childrens centres, games rooms and restaurants, Pinelog can design, plan and erect a watertight structure to meet every need.
Benefits
Involve us at the design stage to benefit from our expertise at every point.
Make cost savings – there is no overhead and profit on the work Pinelog doesn't wish to be involved in. This means local labour can be appointed to carry out the fit-out / finish and installation of ME services.
Minimise risk by using our RIBA architect and design teams to coordinate all aspects of the design.
Save time with our speedy project design for planning purposes.
Reduce costs and time on site by building with glulam timber frame – especially important to minimise disruption.
Minimise down-time with 'quick release' of buildings.
Make use of your own local labour to build foundations and finish the interior of your project for sustainability and cost savings.
Landal Darwin Forest and Sandybrook
We're proud of our own two outstanding holiday parks. They are both great examples of our deep understanding of how to design effective structures for holiday parks. Landal Sandybrook and the award-winning Landal Darwin Forest are testament to this. Please visit our in-house designed and built pool, childrens centre, games room, pub and restaurant
Landal Darwin Forest Country
Landal Sandybrook Country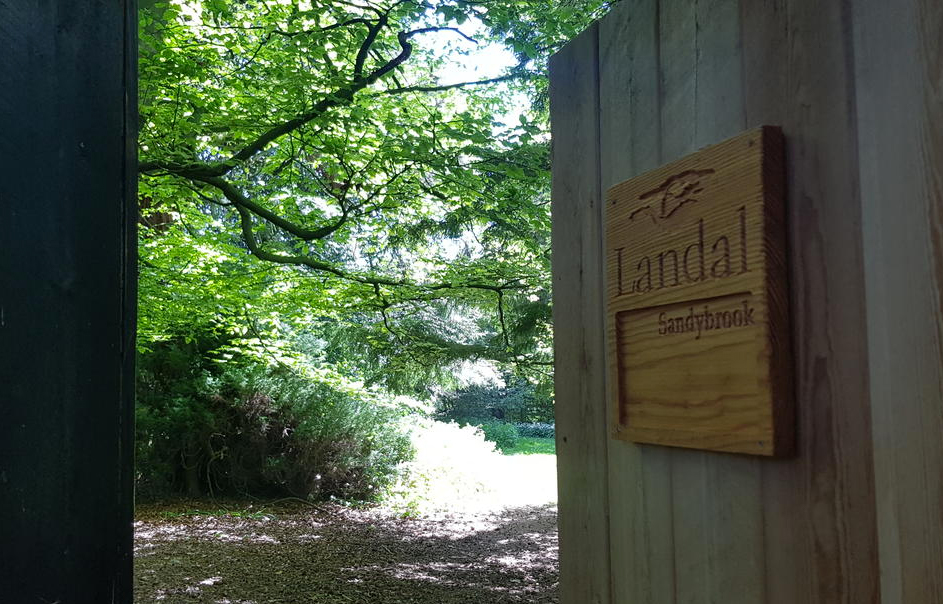 Testimonials
The Pavilion Centre, Royal Cornwall Events Centre, Cornwall
The 'Pavilion Centre' has provided a great venue for Cornwall and the use of a timber frame using laminated timber beams has both created an attractive and very user-friendly building but also one with excellent attributes from an environmental sustainability point of view. Pinelog's design and significant involvement with the project was paramount in the success of the creation of this excellent and highly regarded facility and his attention to detail and care at all stages of the project was of the utmost help.
Princess River Cruises office and reception building.
This project was particularly challenging because the site was deemed to be on Greenbelt land. Consequently, the design and appearance of the building had to meet some critical criteria.

Roger Langham was instrumental in guiding the project through a stringent planning process and responsible for designing a building utilising a timber frame via laminated timber beams to enhance environmental sustainability which suited the location and situation admirably.

Nottingham City Council were extremely pleased and complimentary with the end result as were we and to date we have had nothing but positive feedback from our clients.
Office building for Bakewell Agricultural Society Ltd
I approached Pinelog and asked for a design. The result was a magnificent timber framed two-storey building, clad in limestone from a local quarry. The timber beams and internal timber cladding take this building out of the ordinary and I feel privileged to work in this unique, beautiful building. When the modern design was finally seen by the Peak Park Planning Committee, they unanimously voted to approve it.

Many people have admired it and rightly so.
Beaufort Primary School Swimming Pool
The school wishes to build a 25m pool for school and community use and Pinelog were selected through a competitive process given their track record with similar projects and for the way they understood and delivered against the brief. The proposed timber framed structure both functionally and aesthetically suits the schools needs very well. Roger has led the school through the process of refining its need, bringing operational as well as building design expertise to the table, and has also led in the discussions with the planning authority helping us to negotiate and respond to objections raised by our neighbours. Planning approval has been granted and the assigned planning officer has been very positive about the design.
All testimonials
Got any questions?
If you would like more details of any of the Pinelog lodges please don't hesitate to get in touch with our sales team. Answers to our FAQs may also help.