College Pines Golf Club Clubhouse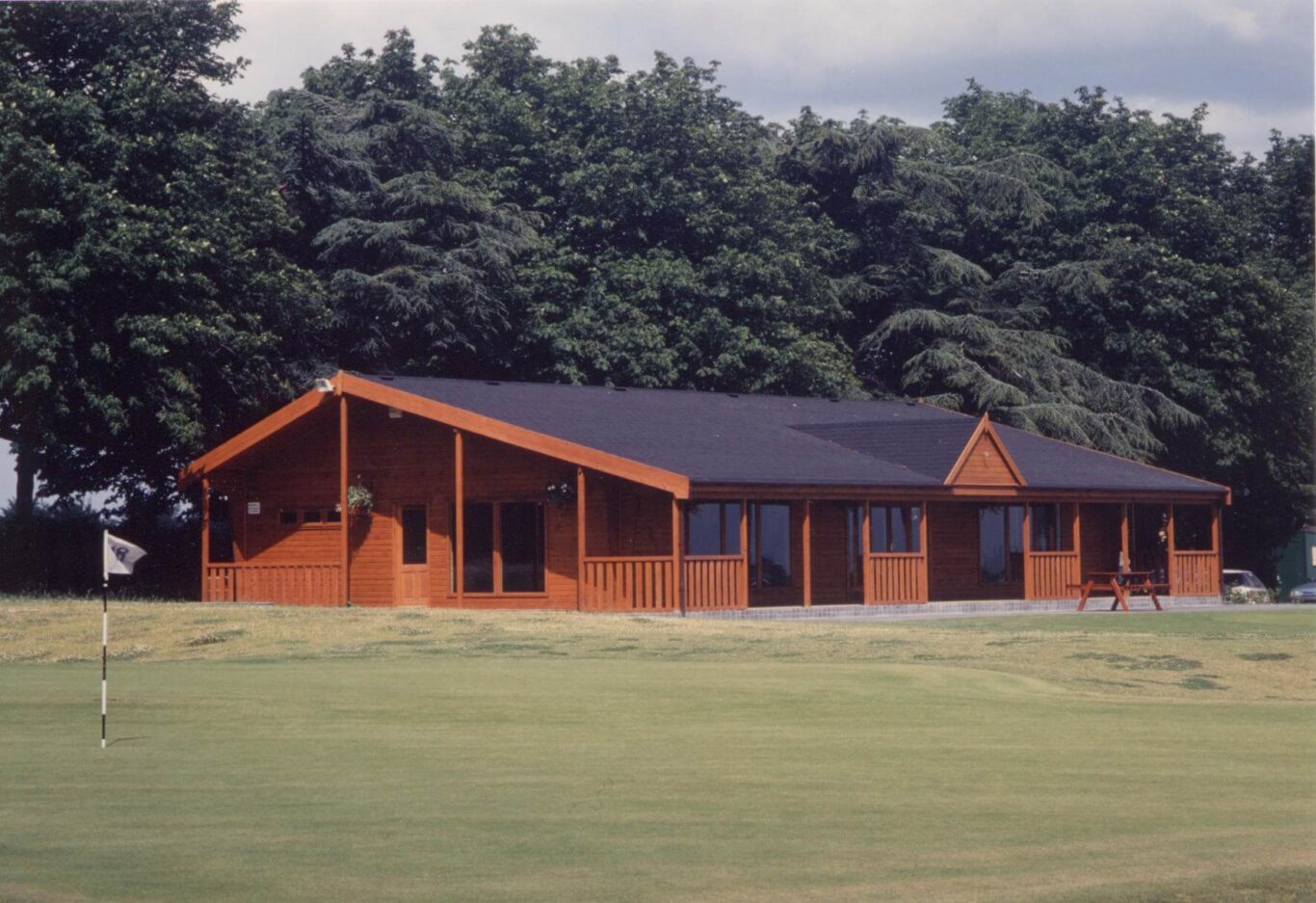 Client: College Pines Golf Club
Location: Worksop, Nottinghamshire
Download a PDF of the full case study
David Snell, one of the country's leading golf professionals, had developed an 18 hole championship golf course near Worksop, Nottinghamshire. Pinelog were approached to design a suitable clubhouse to complement the surrounding forest and provide refreshment and club facilities.
The 165 sq m clubhouse was designed in pine to complement the surrounding countryside. 18.3m long x 9m wide the building incorporates showers and WCs, kitchen and store room as well as a professional shop and general purpose reception area. The building is of a standard 50mm Redwood log construction, insulated and finished internally with pine panelling. All windows are double glazed. The verandah and carpeting provide the finishing trouches to a building which was completed on site within just 10 weeks.
A complete turnkey operation, the building was designed and built to provide a superb clubhouse. The accommodation provides a relatively inexpensive and flexible solution to a golf club, suitable for other types of sports clubs wishing to provide changing and refreshment facilities.
Got any questions?
If you would like more details of any of the Pinelog lodges please don't hesitate to get in touch with our sales team. Answers to our FAQs may also help.