Northney Marina Facilities Building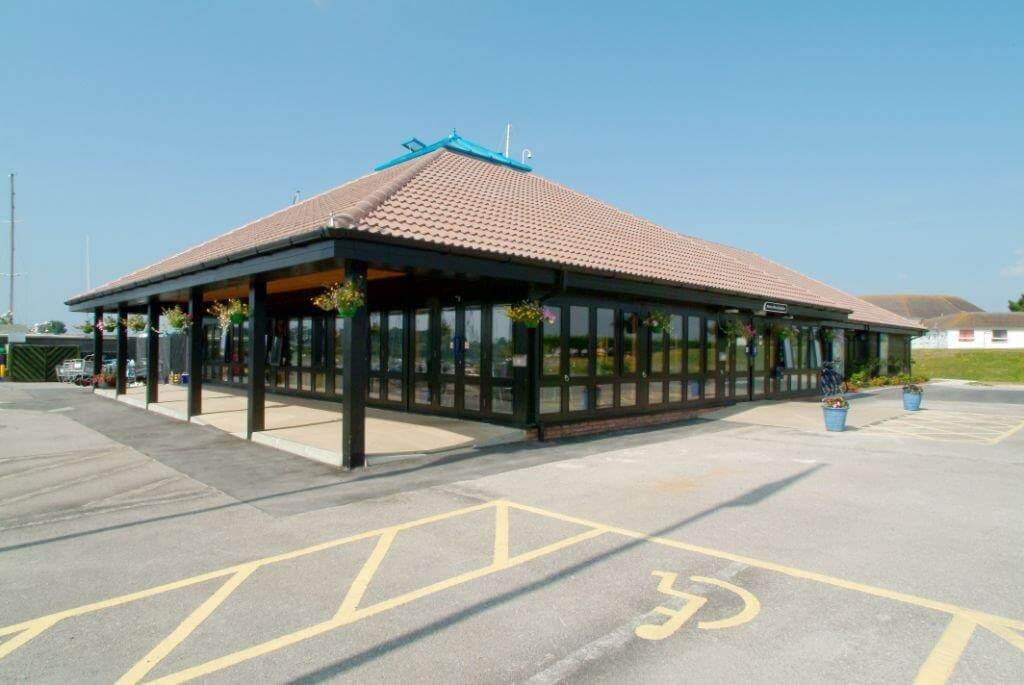 Client: Bakewell Agricultural and Horticultural Society
Location: Bakewell Showground, Derbyshire
Download a PDF of the full case study
Northney Marina, owned by Marina Developments Ltd., stands in Chichester Harbour and serves a growing community of yachtsmen. In an on-going programme to extend and improve the standard of services available to its customers, it was decided to commission a new facilities building.
The building would have to reflect the style of local vernacular buildings and as it included a reception area, it had to reinforce the company's identity and communicate a first and lasting impression from the moment visitors walk through the door.
Recognising that the building was to be in a conservation area, Pinelog's architects proposed a low profile structure which would sit unobtrusively in its sloping foreshore setting. It was to be based on a highly insulated timber frame, clad in dark stained timber over a rustic brick plinth and with a Norfolk pantile roof – all part of the local building tradition. In due course the proposed plans were approved by the various planning committees, including English Nature.
The 426 sq. m. building is a ring beamed structure on a designed reinforced concrete foundation. A glazed pyramid roof with central skylight allows sunlight to flood in and remotely controlled blinds operate as darkness falls to minimise bird strikes in this sensitive wildlife habitat.
The lofty entrance foyer and informal meeting area, house a shop and vending machines whilst offices, drying room, staff dining room and kitchen comprise the administrative area. The shower/toilet facility includes disabled facilities and distinctive cubicles, each with a changing area separated from a wide shower by an armoured glass door. This area is illuminated by an environmentally considerate, movement sensitive lighting system.
The building has been designed to accept expansion and a second wing to accommodate a restaurant is planned.
Got any questions?
If you would like more details of any of the Pinelog lodges please don't hesitate to get in touch with our sales team. Answers to our FAQs may also help.