The Lake Country House Hotel – Kingfisher Spa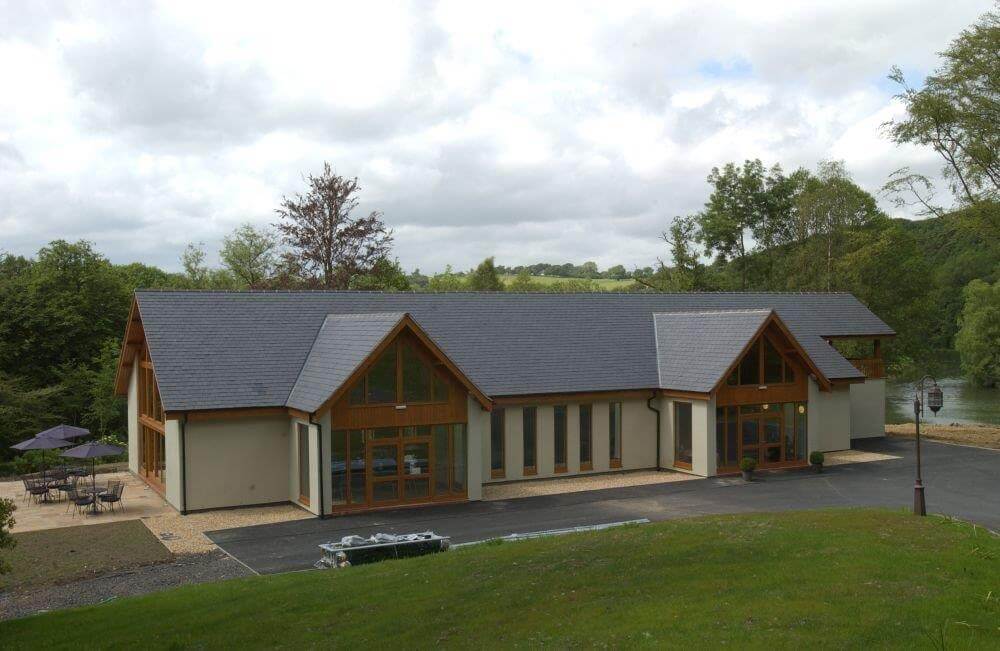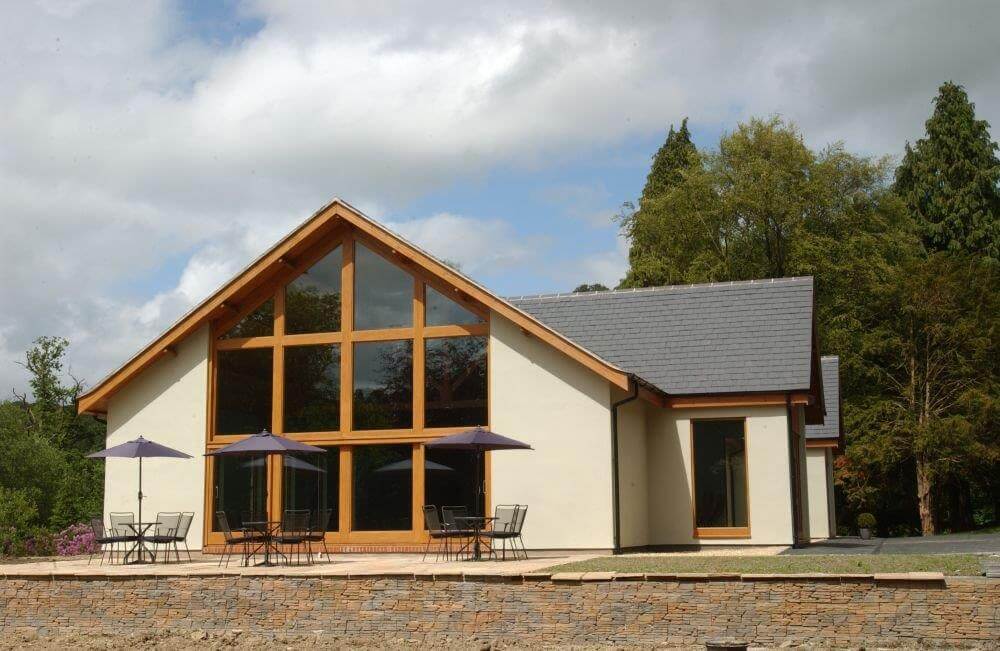 Client: The Lake Country House Hotel
Location: Llangammarch Wells, Powys
Download a PDF of the full case study
The Kingfisher Spa, a new purpose-built health, fitness and leisure centre was commissioned to increase business at the luxury Lake Country House Hotel and to provide a health and fitness facility for the local community. Set in 50 acres of parkland the design is visually arresting and is sympathetic to its natural surroundings as well as being highly sustainable. Situated well away from the main hotel, a hunting and fishing lodge built in 1840, the new Kingfisher Spa has a modern contemporary structure with excellent environmental credentials.
The new building incorporates a 15m swimming pool, gymnasium, beauty treatment and changing rooms on two floors. Constructed in timber frame with glulam laminated trusses, it is faced externally with traditional block and render and has a 30° pitched roof finished with natural slate.
Two full height dormers with large glazed doors and windows make optimum use of natural light in the pool and relaxation area. The upper decked area has a relaxing hot tub with spectacular views over the lake. Also on the second floor is a fully equipped gymnasium and coffee area, all fully accessible with a disabled compliant chair lift. A steam room, sauna and beauty therapy rooms complete the range of facilities.
Pinelog was responsible for all aspects of this Design and Build project, including construction, landscaping, plumbing, electrical and heating services, floor coverings and the environmental control systems.
Got any questions?
If you would like more details of any of the Pinelog lodges please don't hesitate to get in touch with our sales team. Answers to our FAQs may also help.