The Pavilion Centre, Cornwall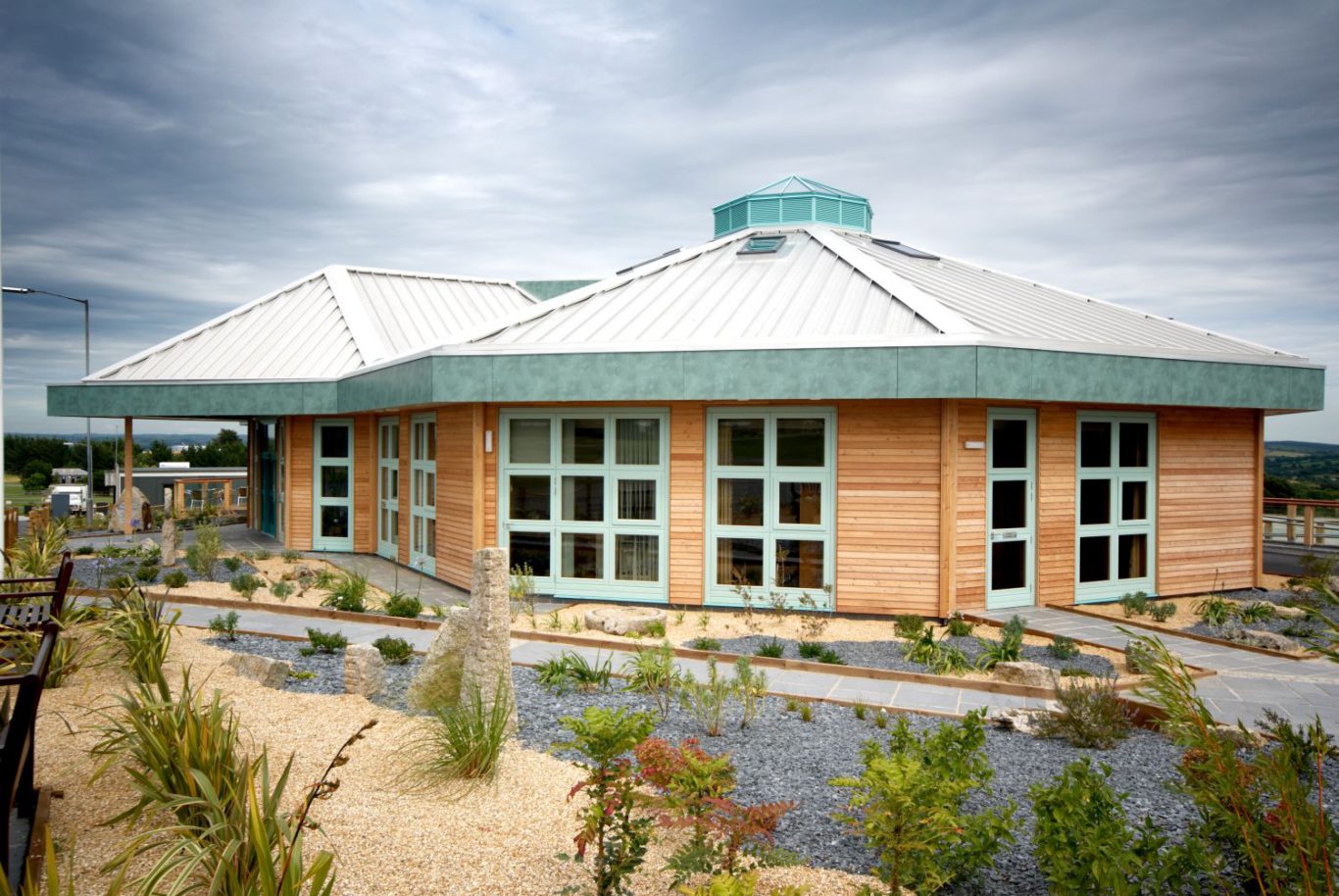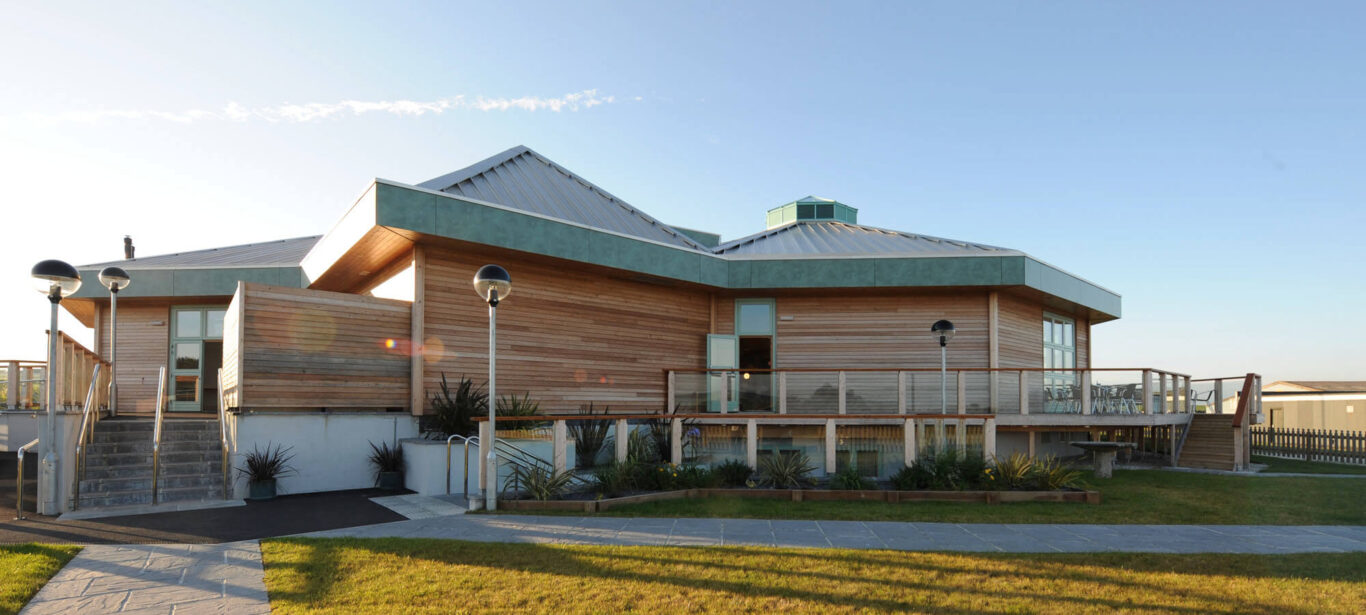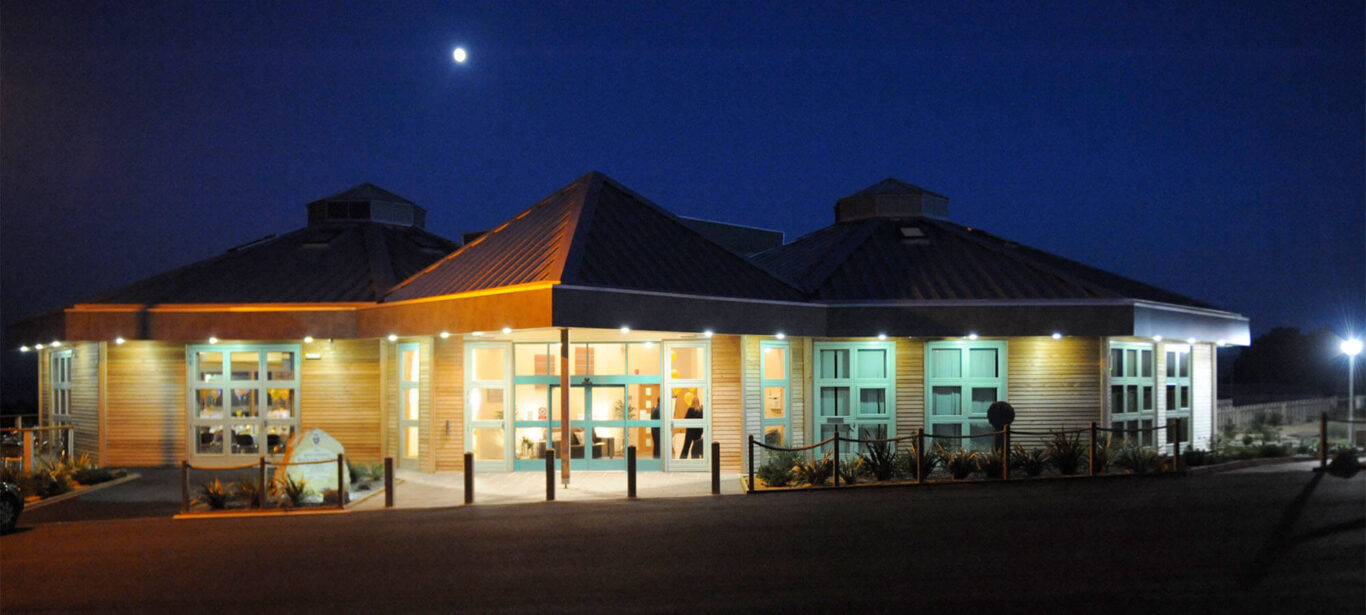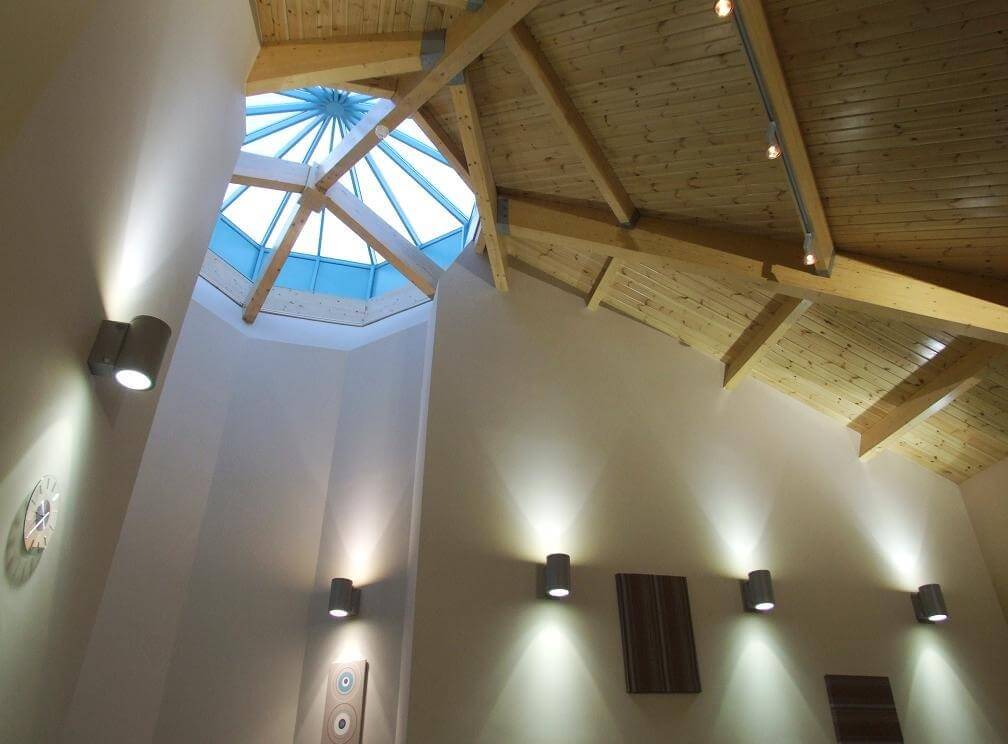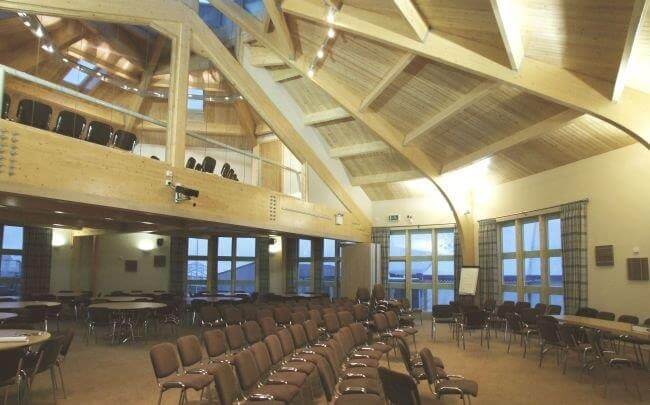 Client: The Royal Cornwall Agricultural Association
Location: Royal Cornwall Showground, Wadebridge
Download a PDF of the full case study
Sited on the Royal Cornwall Showground, Wadebridge, Cornwall, this state of the art venue is suitable for business entertainment and private functions. The design echoes the form of the tented structures which appear all over the showground each year, especially during the annual Royal Cornwall Show. The building has a frame of laminated timber, clad externally in Siberian Larch. The aluminium roof finish was chosen because it is easy to recycle, requiring only five percent of original manufacturing energy.
Set on sloping ground the design features one storey to the west and three storeys to the east, the lowest being largely underground.
The main hall seats 300 people, theatre style, and can be divided to create two smaller spaces. A further four function/meeting rooms, offices, commercial kitchen, toilets and bar complete the facility. A press gallery with frameless glass viewing platform overlooks the main hall. Environmental management systems check CO2 levels and draw in fresh or heated air as required. Automatic louvres in the octagonal rooflights add natural ventilation. Locally sourced materials were used wherever possible, including De Lanke granite bar counters and Delabole slate flooring.
Got any questions?
If you would like more details of any of the Pinelog lodges please don't hesitate to get in touch with our sales team. Answers to our FAQs may also help.