Treasure Park, Red Carpet Restaurant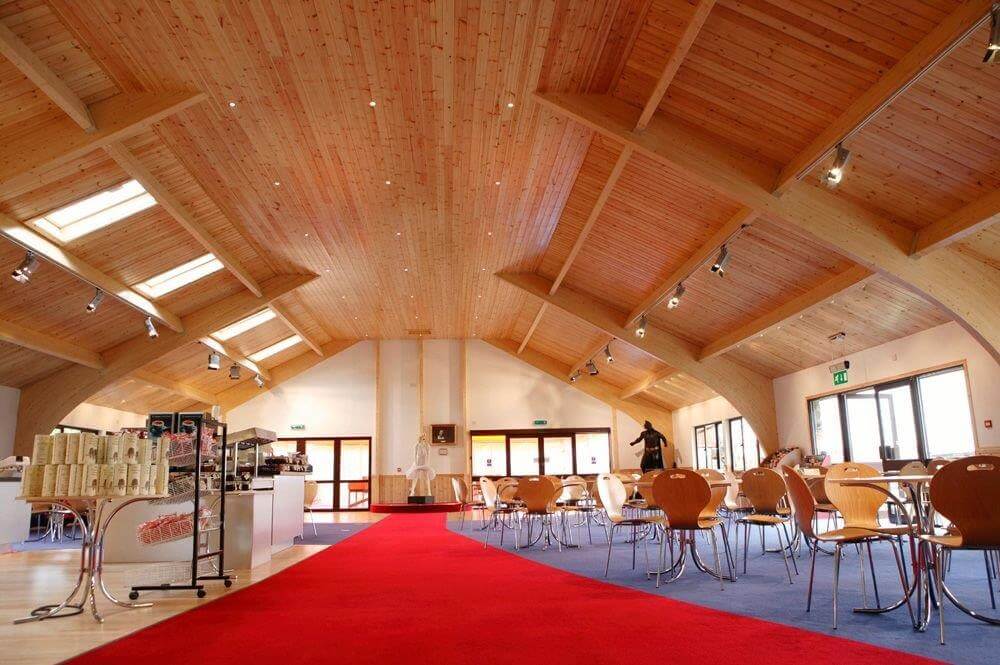 Client: Treasure Park
Location: Near Redruth, Cornwall
Download a PDF of the full case study
Treasure Park, near Redruth, Cornwall is a £2m scheme to relaunch a former tin mine as a major tourist attraction. When complete, visitor numbers are expected to double to half a million over the next two years.
The owners commissioned a new building which would link to the Gold Showhall, the home of Cornish Goldmsith's jewellery experience. The new building would house the Red Carpet, a Hollywood themed restaurant.
An environmentally friendly timber framed building was required to blend in with its surroundings. The style also offered the potential for a modular build which would allow for easy future expansion or modification.
Pinelog were already known to the client from one of their award winning buildings on Jersey. Speed was of the essence to be operational for the main summer season and Pinelog's architects submitted and obtained planning permission within just a few weeks.
The open plan building with vaulted roof has a light and warm feel. The highly insulated building is clad in redwood with cornish stone columns, and the traditional slate roof gives it a rustic character.
Got any questions?
If you would like more details of any of the Pinelog lodges please don't hesitate to get in touch with our sales team. Answers to our FAQs may also help.