Trentham Gardens Monkey Forest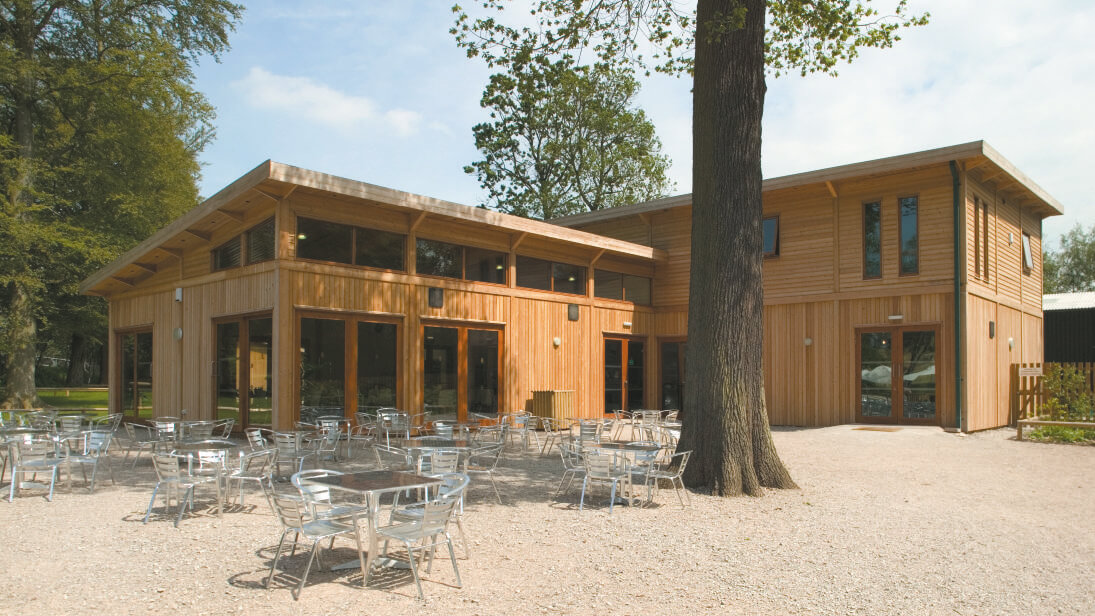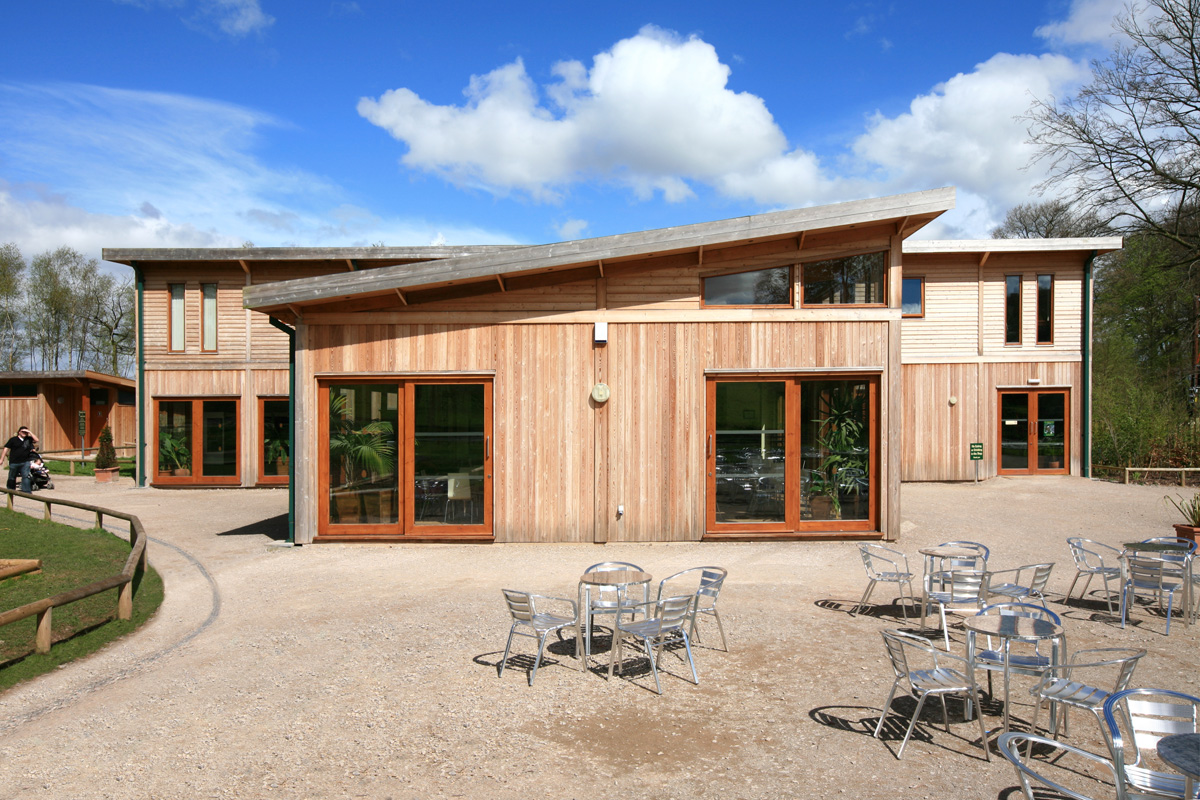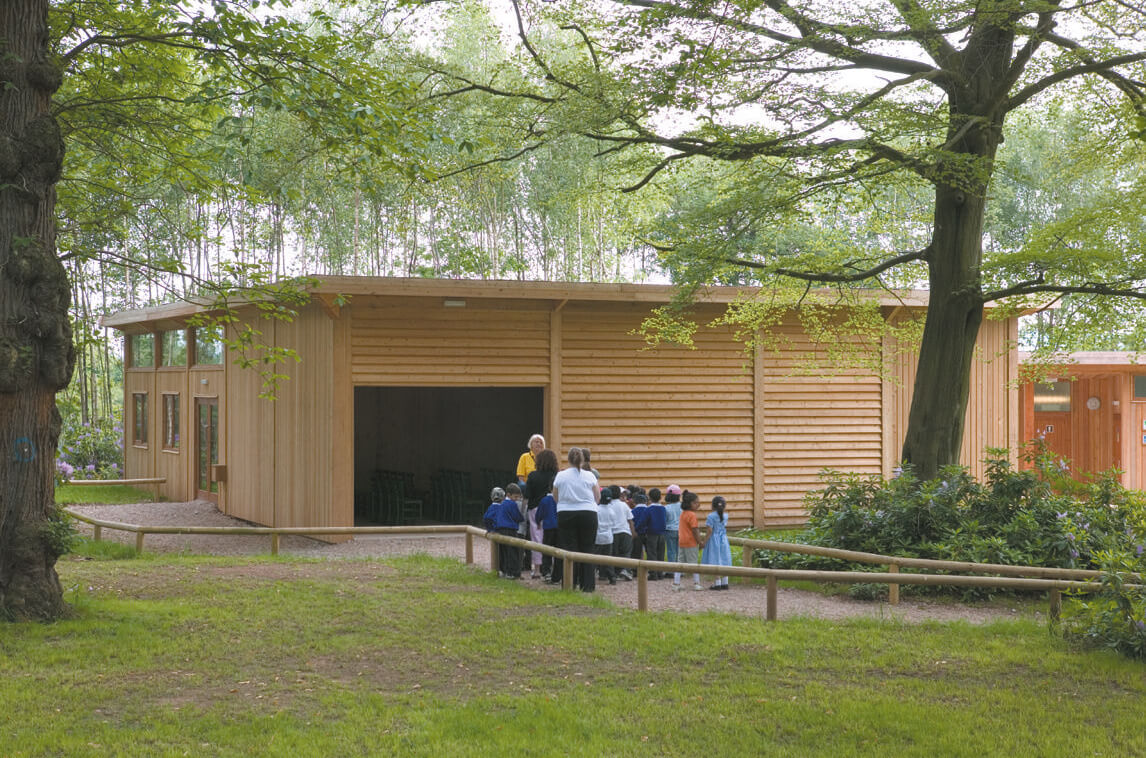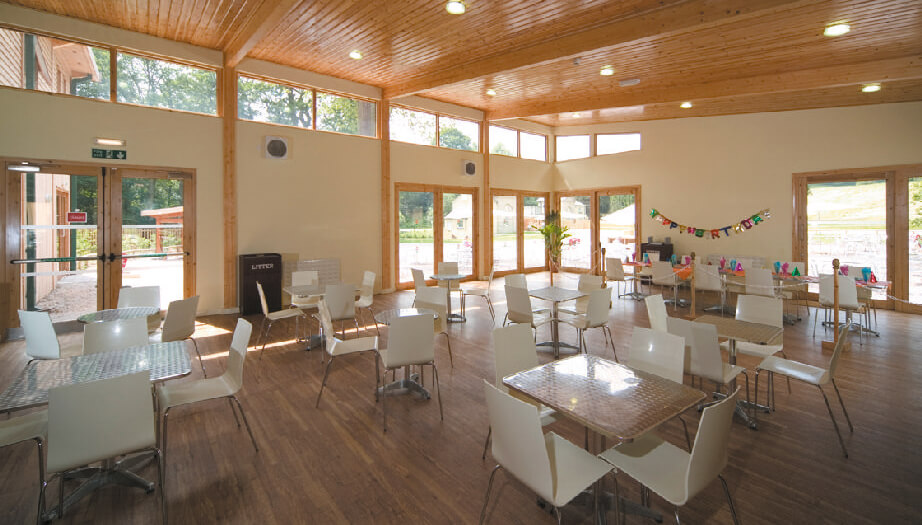 Client: St Modwen Properties PLC
Location: Trentham Gardens, Staffordshire
Download a PDF of the full case study
Monkey Forest at Trentham Gardens is home to 140 free-roaming macaques, in 60 acres of the newly regenerated visitor destination near Stoke on Trent. Pinelog was commissioned to provide five buildings as visitor facilities at Monkey Forest. The buildings were based on original concepts prepared by architects, Peter Hing & Jones, but Pinelog's design team was asked to complete the technical detailing to ensure they would sit perfectly in the woodland setting and meet stringent planning constraints.
The timber frame construction used throughout is clad in Siberian Larch, derived from sustainable forests. The slow growing, close-grained Larch is very durable and requires no preservatives or coatings. It ages naturally over time, turning silvery grey.
The visitor centre is a contemporary T-shaped building combining environmentally friendly architecture and modern design. There are two clearly defined parts to the structure, one single storey and a second double storey. Both buildings have a low pitch roof clad in metal sheeting – contrasting with the cladding and Douglas Fir laminated window and door frames. The single storey Banana Cafe enjoys high levels of light and excellent views thanks to large sliding doors and windows out on to a terrace. Internally the walls are clad in plasterboard. The Jungle Shop is situated on the ground floor with staff accommodation on the floor above, which is protected from noise from below with high levels of acoustic insulation.
The 60 seat theatre and education centre is used by school groups and other visitors to view talks and audio-visual displays.
The entrance kiosks at the main entrance are connected by a glass canopy and sit very well between the two Grade II listed stone lodges on each side.
The open fronted information building houses interpretative displays and notices and the picnic shelter, with a mono-pitch corrugated plastic roof protecting visitors from sun and rain.