Frankie and Benny's Restaurant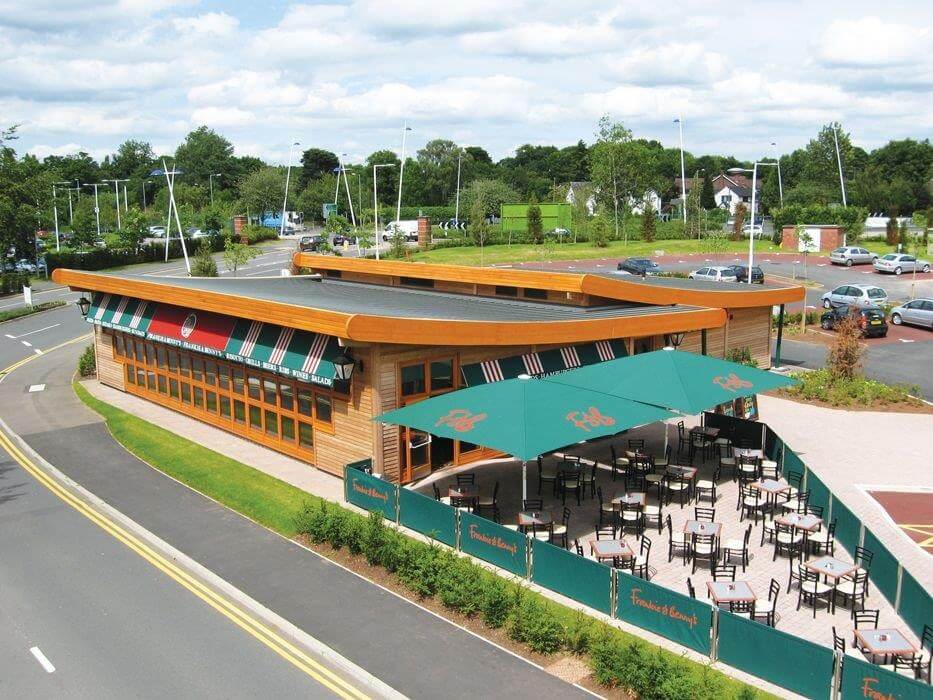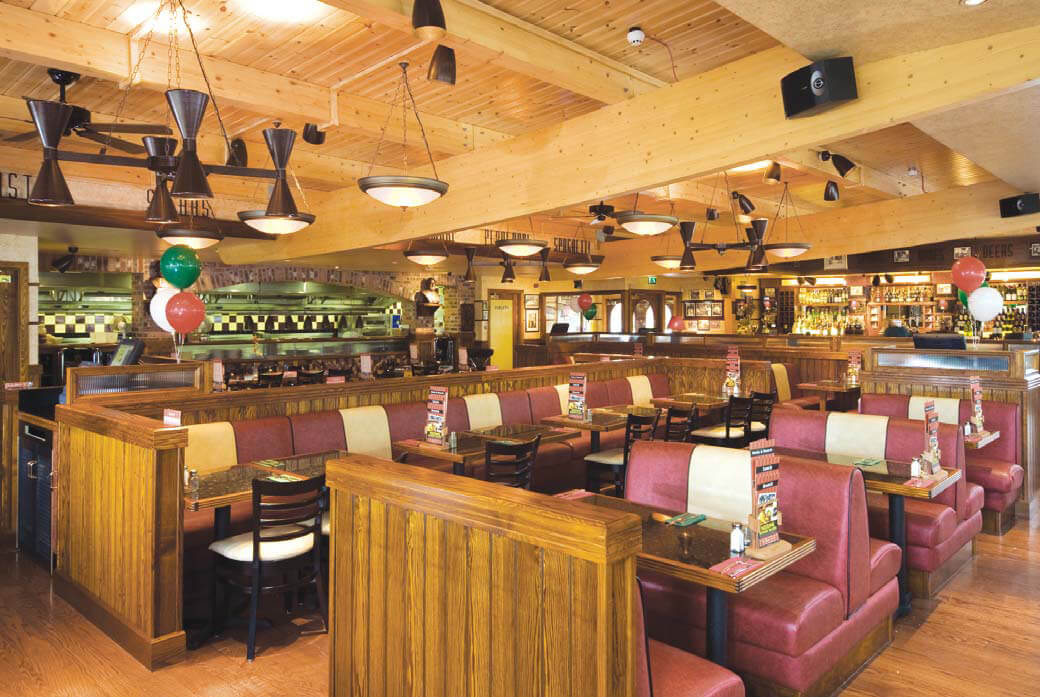 Client: Trentham Leisure for St Modwen Properties PLC
Location: Trentham Gardens, Stoke on Trent, Staffordshire
Download a PDF of the full case study
Frankie and Benny's restaurant is a further addition to the ongoing £100m regeneration programme for Trentham Gardens. Pinelog were selected to design and build the new restaurant, following its success in completing the visitor centre and retail units during earlier phases of the development at Trentham.
The restaurant building uses distinctive glulam laminated curved roof beams, providing an almost entirely open plan space to allow free movement of staff, customers and ventilated air. The overhanging roof and sunshades prevent excessive heat whilst allowing in plenty of natural light. Ths external cladding is durable Siberian larch, derived from sustainable forests and requiring minimal further treatment.
The building includes a 130 seat restaurant, bar, kitchen, store rooms, cold rooms and a reception area.
Got any questions?
If you would like more details of any of the Pinelog lodges please don't hesitate to get in touch with our sales team. Answers to our FAQs may also help.