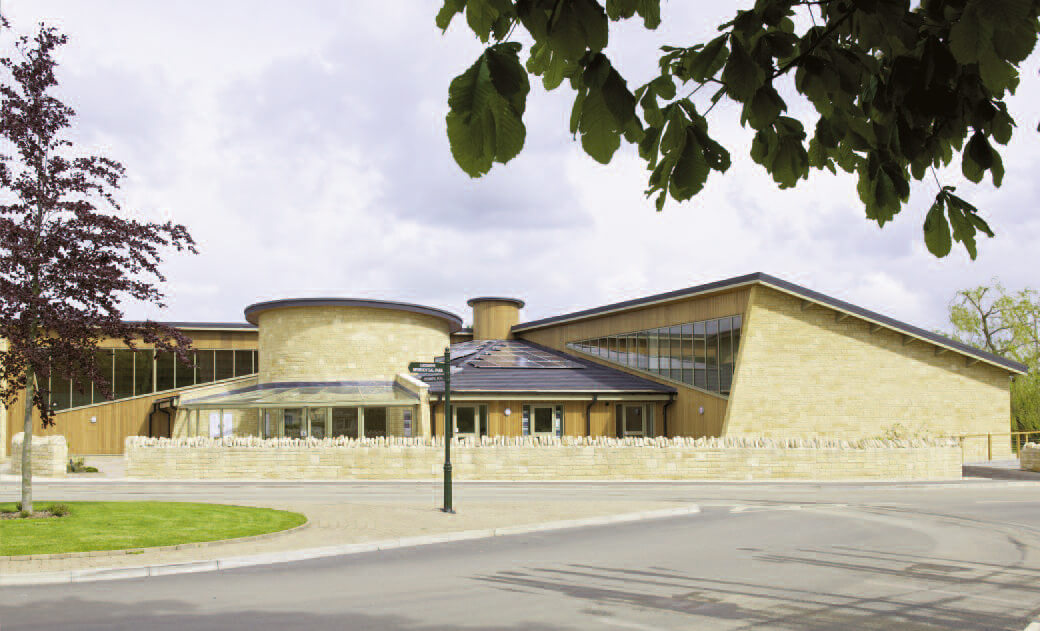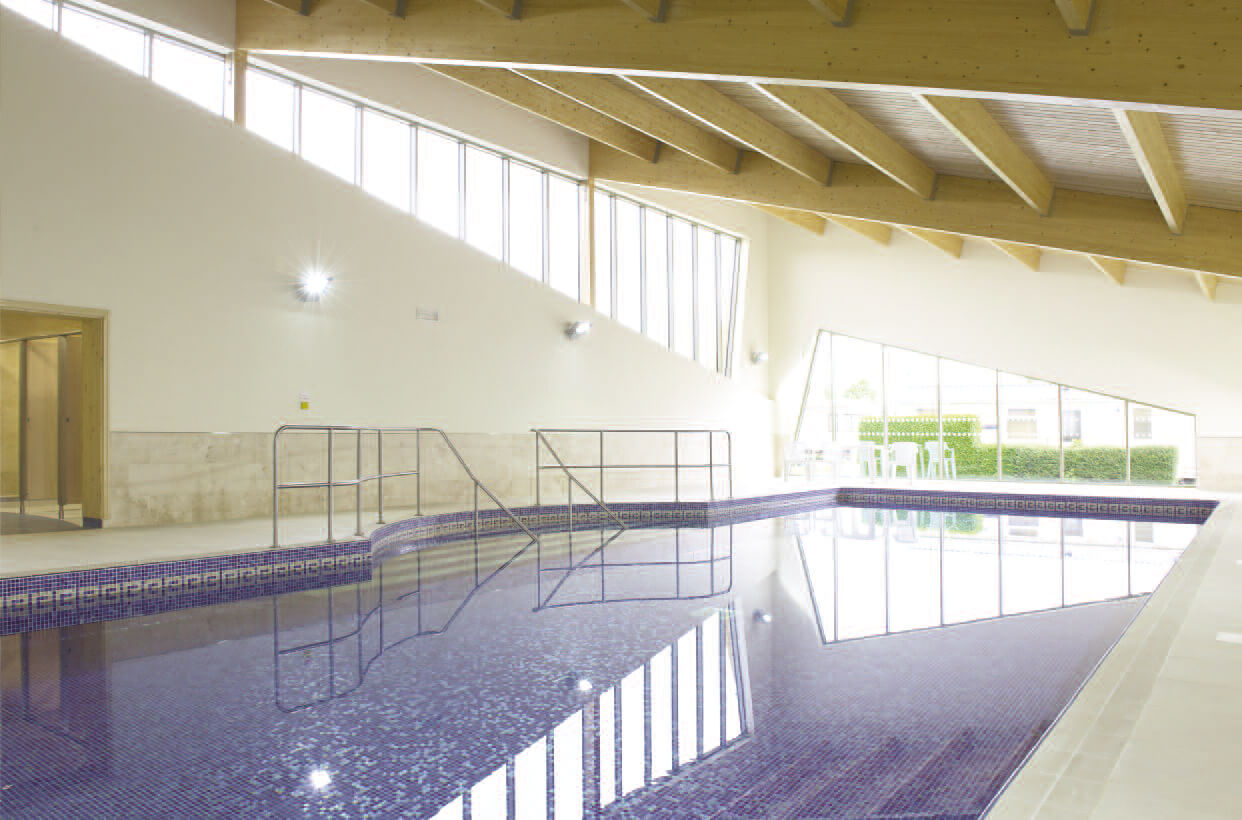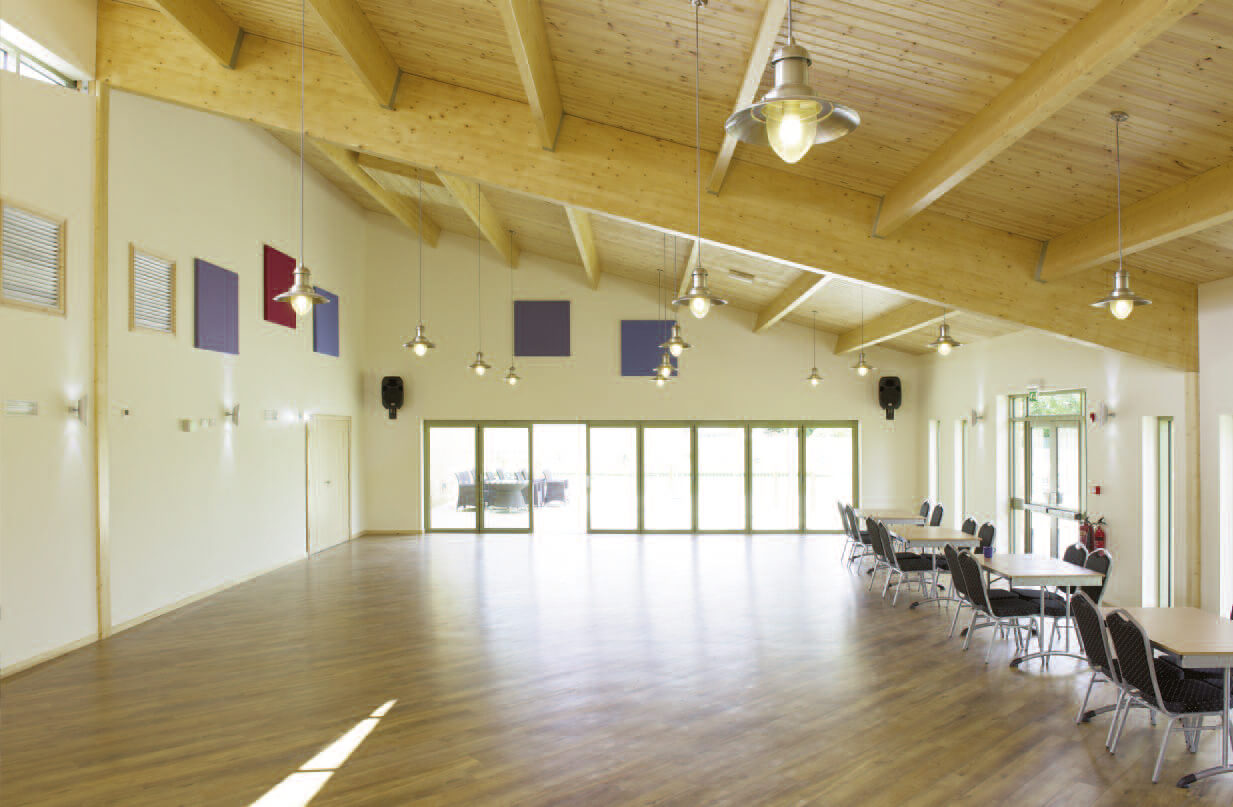 Client: Allens Caravans
Location: Broadway in the Cotswolds
Download a PDF of the full case study
Leedons Park is owned and operated by Allens Caravans and is an attractive destination for those seeking a peaceful base in the Cotswolds. When the directors decided that a new indoor swimming pool and social complex was a key element in their plans to offer additional recreational opportunities to residents (and therefore make it a more attractive proposition for holiday home owners), they called on Pinelog to deliver a solution.
Pinelog was selected for this project as the company has a long and successful history of providing competitively priced, high quality, environmentally friendly leisure buildings at many holiday parks, including several owned by Allens Caravans.
A key element of the brief was that the new complex must have a number of independently accessed main spaces which could be managed separately or collectively to allow the building to be used in a multitude of ways, for instance on occasions when access to the swimming pool and changing rooms needed to be denied to users of the hall and vice versa.
Pinelog's architects rose to the challenge, proposing a contemporary yet practical design that fits the brief perfectly – a timber frame building that folds into the landscape.
The new complex measures 34m x 35m at its widest points. The main structural component is the timber glulam frame formed into columns and exposed roof beams. It has simulated tile roofs and gable walls clad in larch panels and local Cotswold stone. Undoubtedly the most important element for visitors to Leedons Park is the indoor swimming pool which is 16m long x 7m wide. Designed for serious swimmers, learners and those swimming for leisure, it has a 1.35m constant chamber depth and a semi-circular Roman stepped entrance. The exposed timber frame roof trusses and a soaring double height ceiling combine to give a comfortable, airy feel.
Pinelog applied a number of sustainable design and energy efficient features to the leisure centre. In addition to the timber frame and larch cladding being constructed from sustainably produced materials, it also includes solar roof panels, natural ventilation, extensive use of natural light, heat recovery from the extract ventilation, low energy lighting and a method of recycling the swimming pool water. It has high levels of insulation and an air-tightness rating well under half that required by building regulations.