Trentham Gardens Retail Units and Visitor Centre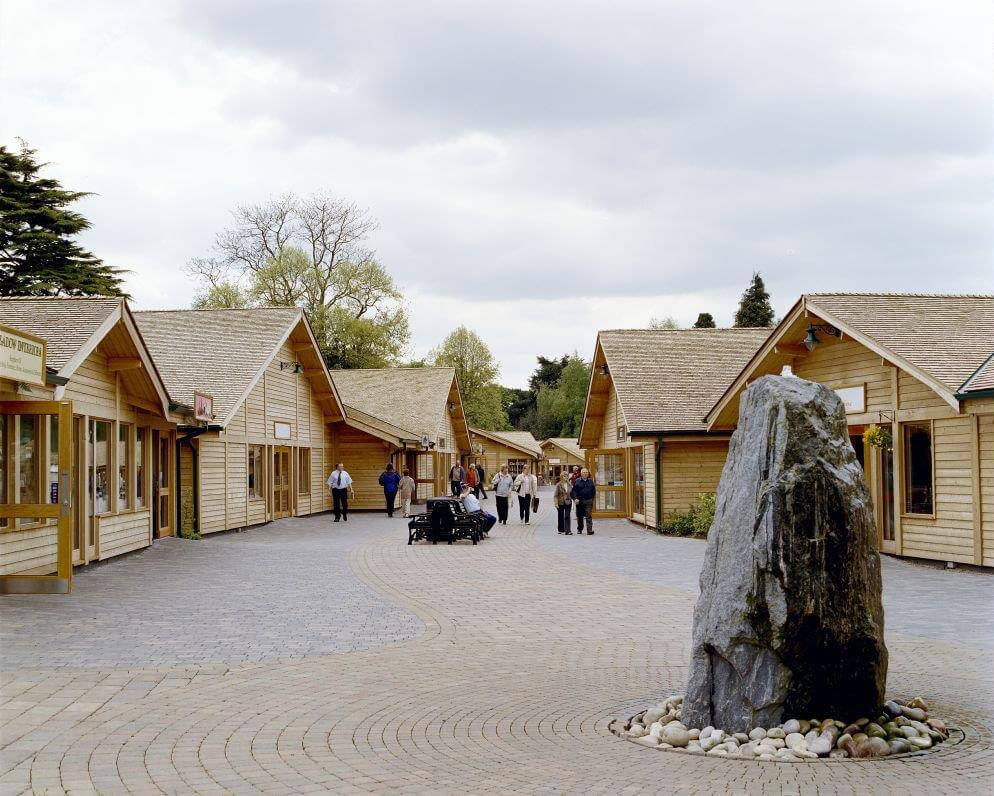 Client: St Modwen Properties PLC
Location: Trentham Gardens, Stoke-on-Trent, Staffordshire
Download a PDF of the full case study
Trentham Gardens has undergone a £100m regeneration programme aimed at creating a unique visitor destination of national significance. The gardens were originally designed by Lancelot Brown in 1759 and contain walks and trails around 400 acres of woodland and a lake. The site is now owned and operated by St Modwen Properties plc.
The client required a new visitor centre and a number of retail units sited at the main entrance to the gardens; laid out in a village arrangement around one main street. The 21 retail units are housed in 7 main buildings, each with a slightly different design but all the buildings are constructed from timber frame panels, externally clad in Siberian larch from sustainable forests. Slow growing close-grained larch is very durable and requires no further treatment. It ages over time, taking on a patina of its own. The visitor centre is an 8-sided cone shaped building with a dramatic open vaulted roof and a glazed lantern providing a high level of natural light.
The buildings blend into their woodland setting and meet the stringent planning constraints imposed by the Local Authority. All buildings are wheelchair friendly having wide access doors, accessible WCs, etc.
Already very successful, work has already commenced on a second phase of the development to provide more retail units.
Got any questions?
If you would like more details of any of the Pinelog lodges please don't hesitate to get in touch with our sales team. Answers to our FAQs may also help.