Demand surge for Pinelog's dog friendly timber lodge designs
Pinelog Ltd has reported an increase in demand from holiday park owners for its dog friendly timber lodge designs.
Nick Grayson, Chairman of Pinelog Group, is attributing the increase to the surge of dog ownership during the pandemic which has created ongoing growth in the staycation market.
He said: "The staycation trend is not abating particularly with pet owners. Their dogs are very much part of the family which means people don't want to leave them at home so they are looking for accommodation that can accommodate all family members. Our holiday park customers recognise this as an opportunity and as a result we have seen a growth in orders for our pet friendly range of lodges."
With boarding for dogs costing, on average, £125 per dog for seven night's care, taking the family pooch on holiday also has an added saving for pet owners.
The ongoing growth in demand is in line with research from holiday home operator, Verdant Leisure which shows that two in five people (40%) are looking for pet-friendly facilities when choosing their next UK holiday destination.
Features within Pinelog's range of pet-friendly lodges include stable doors, vinyl flooring, dog showers and a 'Mucky Pup's hose.
Pinelog customer, Kelling Heath Holiday Park in Norfolk, has recently announced its dog friendly Woodland lodges for 2024. Designed and built by Pinelog at its Chesterfield manufacturing facility, amongst their pet friendly features, the lodges include external dog showers.
Like Kelling Heath, Landal Darwin Forest in Derbyshire, which is owned by Pinelodge Holidays, is also capitalising on Britain's reputation for being a nation of dog lovers with its range of Pinelog-designed pet-friendly lodges.
The lodges boast enclosed spacious verandas with outdoor washing facilities for muddy paws as well as a utility area with stable doors that has plenty of space for dog beds and feeding bowls. The Coppice Spa lodges also include a unique doggy shower in the utility area. There is also an additional hot water supply outside.
The pet friendly range of lodges which were introduced to the Peak District holiday park in 2018, have been a hit with guests.
Caroline Povey, Associate Marketing Director of Pinelodge Holidays said: "Having the pet friendly lodge range onsite has widened our guest market. Lodges that include a hot tub and are pet friendly are always in demand, but our specially designed pet friendly Coppice Spa lodges enjoy the highest occupancy rates across all of our accommodation types."
Nick added: "Our pet-friendly lodge designs are ideal for holiday parks, like Darwin Forest and Kelling Heath, which are surrounded by woodland and coastlines and offer ample dog walking opportunities."
Pinelog's range of bespoke pet-friendly lodges can be customised to the needs of holiday parks. Designed and built in house at the Pinelog's manufacturing facility in Chesterfield, the luxury timber lodges offer an attractive proposition for holiday parks and own-landers looking to capitalise on the staycation and overseas guest market.
To discover more about Pinelog's bespoke range of pet friendly lodges, contact Pinelog on 01246 942842 or email sales@pinelog.co.uk.
*Photo courtesy of @murphy.the.magnificent who stayed in a dog-friendly Coppice Lodge at Darwin Forest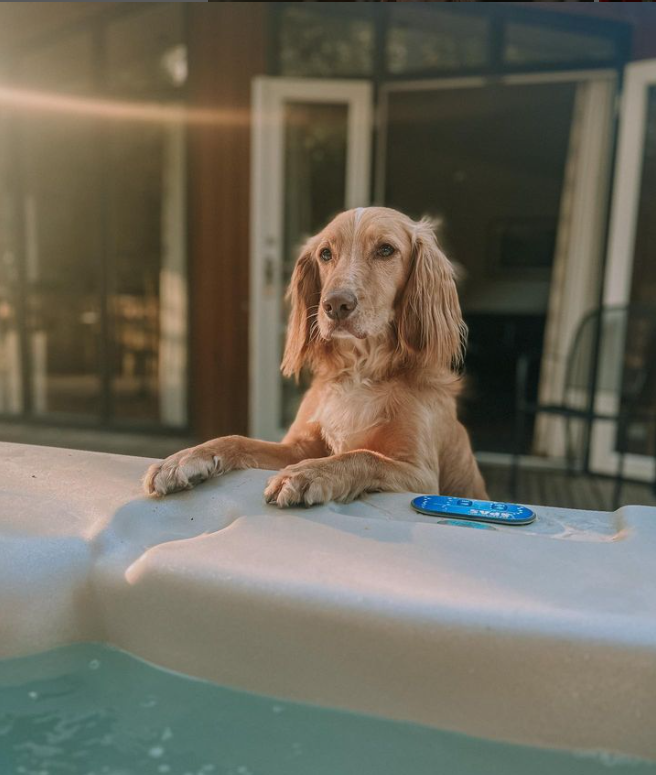 Got any questions?
If you would like more details of any of the Pinelog lodges please don't hesitate to get in touch with our sales team. Answers to our FAQs may also help.
Back to News Page >